For good and bad, the world changes and everything changes with it. There aren't 3 channels any more; with the unlimited access the internet provides, there may as well be 3 million. Baseball was once about "grit" and "instinct," and now every team is run like Bobby Fischer in control of a Fortune 500 company. Even MMA has moved along – as it inevitably would (and probably should) – from guys saying "if you're coming on, come on" and just throwing haymakers to 12 week camps monitored by a dozen different coaches.
Then there's Donald Cowboy Cerrone: Cowboy don't give a fuck.
Most nicknames are bullshit, just something to sound cool or be marketed: "Bones Jones" "Rowdy Ronda" "The Notorious Conor" and so on. Donald "Cowboy" Cerrone: it's more a title than a nickname. He doesn't strap on a cowboy hat once in a while for the cameras, he lives it every day. Have a fight in five days? Fuck it, gotta go wake boarding or off-roading or mountain climbing or bull-riding. Need to cut weight? Grab a beer, pound it, then just sweat it all out in the most unscientific manner possible. Get a $50,000 bonus? Yeah, that's all going to the IRS because he's already spent his money on shit for his family. There isn't a tomorrow in Cowboy Cerrone's world and last night is a hangover.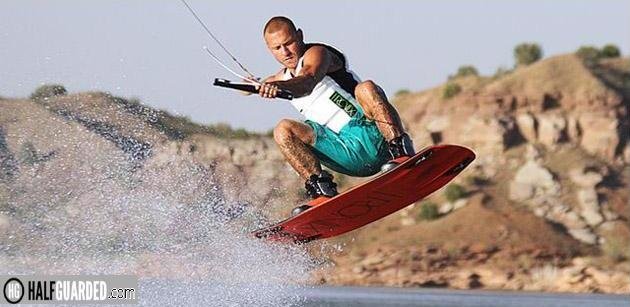 This is to say nothing of his approach to fighting itself. Saturday will be his 9th fight in roughly twenty-five months and that's with a break since May. Royce Gracie barely had that many fights in two years and he was fighting three times a night.
A lot of guys say they're not in the sport for fame and money, but they still end up treating it like just that: a sport. They have their training camps, try to peak just right, and so on.
And you'll have the types who are obsessed with winning and only winning; truly pure sports fighters who are tunnel vision focused on a title and will sit out for months, even a year, if that's what it takes to get a shot.
Yup, and then there's the Cowboy. There's no explanation for his approach to MMA other than he just likes to fight. After his sixth win in a row, he was all but assured a title shot and so what does he do? Fights Benson Henderson – 15 days later. Now he's at seven, with a win over a former Bellator champion and former UFC champion. 100% guaranteed title shot, no doubt about it. Fuck it, he's gotta fight … John Makdessi – ? No offense to Makdessi but he's not exactly a step up the ladder from Alvarez and Henderson. Hell, he may be the least impressive win during Cerrone's 8 fight streak. Cerrone had a world title shot in his hands, probably seven figures at stake, and he just shrugged, went out, and beat the shit out of a man because that's what fighters do.
And not once in those fights did he "fight smart." He is who he is: he stands and throws strikes while walking forward. Take him down and he'll hit you with elbows and try for every submission he can. There's no pause button – fuck, there isn't even a play button, there's only fast forward.
Cerrone would've fought every month if he could've but I'm pretty sure the UFC literally did not give him any fights on purpose. He gets his title shot against Rafael dos Anjos on Saturday in spite of himself. Maybe he wins, maybe he loses, but you know he's gonna fight.
I don't know how Cerrone's story ends. Perhaps he "grows up" one day, saves all his money, settles down, and lives in luxury until he's 90. I doubt it. He'll probably spend it all and at 50 be flat broke, living in a trailer next to a creek ("crick"), drinking beers, hunting and fishing, and sometimes going into the one bar in town to drink himself into a fight or a fuck.
And that'll be alright with The Cowboy. The world changed; Donald Cerrone didn't.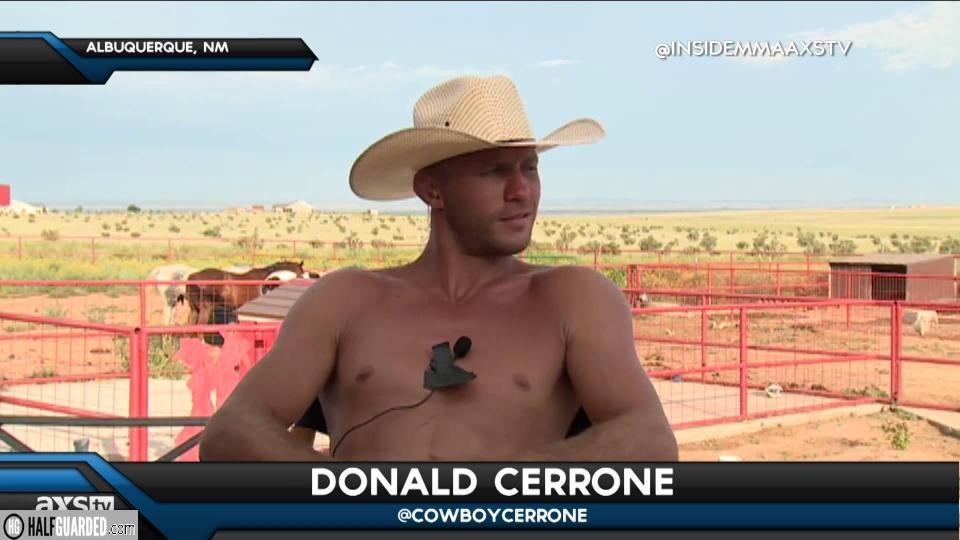 And don't forget, all month long we'll be featuring our 27 UFC Gifts for the Fight Fan in your life post just for you so you can make Christmas easier on yourself while also being a hero!