"Those who cannot remember the past are condemned to repeat it." – George Santayana, circa 1905
When the Ultimate Fighting Championship debuted on pay-per-view in 1993, with a one night, eight man tournament, no one knew what to expect. The rules were non-existent; no eye gouging and no biting were essentially the only two. Soccer kicks, knees to the head, fish hooking, and low blows were all fair game. There were no time limits and no judges. Weight classes did not exist. Most of the fighters fought with bare knuckles. Without any regulation whatsoever, it really was a free for all. The term mixed martial arts had never even been uttered. It may have been only 22 years ago, but it was an entirely different world and sport back then.
Since that first show in 1993, MMA has progressed as a sport and has grown exponentially as a business. Today, there are stricter rules and regulations to help protect the fighters. Weight classes, illegal blows to the head, judges, rounds, and performance enhancing drug testing have been implemented to make the sport safer and more palatable to the general public. MMA is legal in every state, except New York, and the UFC has been successful in expanding its business across the globe. In less than two decades, the UFC went from a no-holds-barred, pay-per-view, freak show to a multi-billion dollar company airing its events on broadcast television in the United States and across the world. Not only has the growth been impressive, but the improved regulations have been beneficial in protecting the fighters as well.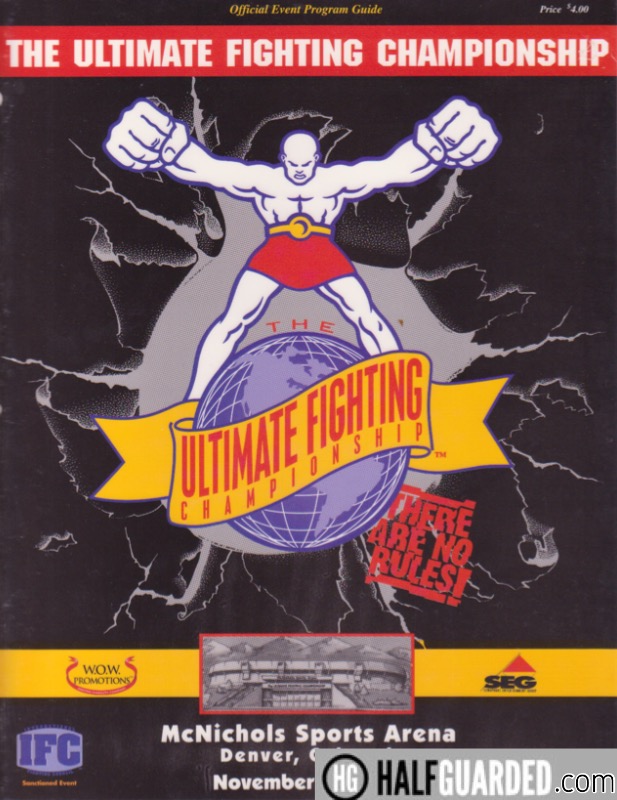 One antiquated concept from the mid 1990's, has begun to make a comeback in the world of MMA though. If you were hoping punching dudes in the balls, Joe Son-style, had become legal again, I'm sorry to disappoint. In actuality, something even more dangerous has made a return over the past year; the one night tournament. Curiously, several MMA organizations, including Battlegrounds MMA, Bellator, and World Series of Fighting, have attempted to resurrect this dated matchmaking concept. Unfortunately, for all three promotions, bringing back tournaments is a misguided plan of attack. It's about as a good of an idea as getting rid of weight classes, time limits, or judges. Tournaments rarely worked out well for the UFC in the mid-90's and disappeared in big time MMA for a number of reasons.
We learned this way back in 1994, at UFC 3. The entire show was promoted around a one night, eight man tournament. In theory, the winner of the tourney would have defeated three different men to be the tournament champion. Unfortunately, MMA is unpredictable and dangerous, with injuries being commonplace. Keith Hackney, Royce Gracie, and Ken Shamrock all won their first round fights, but were hurt and unable to compete later in the night. Harold Howard, who had one win in the tourney, and Steve Jennum, who had not fought at all, inexplicably ended up in the championship round. Jennum won the tourney, but came into the finals completely fresh and was considered an undeserving tournament champion. To be kind, this tourney was an epic disaster; panned by fans and media alike.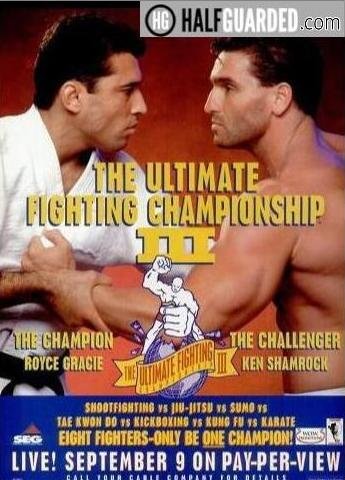 Beginning with the eight man tourney, at UFC 4, alternates had to win fights prior to the pay-per-views to get into the tournament during its later rounds. In other words, fighters would be on more equal ground; with all of the participants competing in the same number of fights. This was a positive step, but the same critical problems persisted. Fighters would win their first fight(s), but be unable to move forward in the tourney due to injury or exhaustion. Then a less known and less skilled alternate would be moved into the tournament, creating lousy fights and disappointing fans. One night tourneys, even with alternates at the ready, were quickly proving to be excessively dangerous for combatants and too hit or miss for fans. Guys could simply not fight effectively three times in one night. This was obvious back in the mid-90's, before Sage Northcutt was even born.
Until UFC 9 on, May 17, 1996, all of the UFC pay-per-views featured one night tourneys, with occasional "Superfights" sprinkled in for good measure. UFC 9 was actually the first card to feature a non tournament format, with strictly "regular" bouts. As time passed and MMA matured, UFC began running one night tournaments less and less, because the fighters kept getting hurt more and more. It became difficult to build stars, grudges, and big fights. Four man tournaments, with specified weight classes, became the norm, until all one night tourneys were abolished after UFC 23: Ultimate Japan 2 in 1999.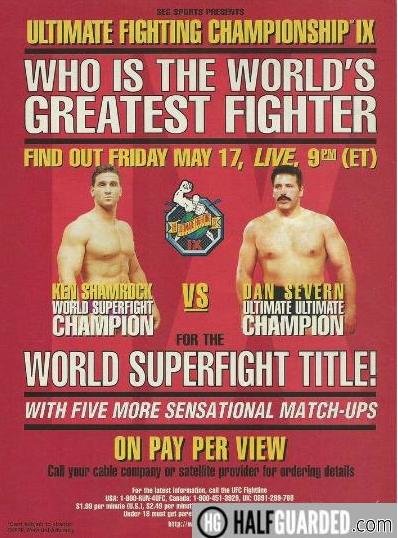 Since 1999, the UFC has not run a single one night tourney ever again. Even to the most casual observer, the reasons are obvious. Fighters continually get injured, contenders are wasted, and fans end up disappointed. One night tourneys are simply bad for business. In addition, they may not even be legal in some states, like Washington and Oklahoma.
So, with this recent history in mind, why would Battlegrounds MMA, Bellator, and World Series of Fighting start featuring one night tourneys in 2014 and 2015?
One word: Desperation. All three promotions are desperate to gain attention and eyeballs to their shows, but one night tourneys are the worst way to do it.
Battlegrounds MMA ran its one and only pay-per-view, featuring an eight man Welterweight tourney, last October. Running a tournament in 2014 was clearly a sign of desperation. Battlegrounds was merely trying to get some publicity out of the tourney format. Unfortunately, without any television promotion or star fighters, this pay-per-view card was doomed from the get go. When the announcers (Chael Sonnen and Jim Ross) are the biggest stars on the entire show, it's going to be a tough sell.
The show featured former UFC veterans like; Cody McKenzie, Jesse Taylor, and Luigi Fiorvanti. In the finals, a likely dehydrated, 36 year old, Roan Carneiro beat a possibly concussed, 37 year old, Brock Larson by decision. In all, Carneiro fought six rounds through the course of the night and Larson fought eight rounds in total. Not only is this dangerous for the fighters, but its not entertaining for the viewers at home either. Watching two, exhausted and likely injured, fighters in their sixth and eighth rounds of fighting is never going to be a good time. Most fighters are exhausted and unable to compete at a high level, fighting three rounds, let alone six, or eight. It's a lose, lose for the fighters and the fans.
To the best of my knowledge, Battlegrounds MMA never ran another show. Predictably, the tournament concept had proven to be a failure, with a number of injured participants and boring fights.
More recently, we saw Bellator feature a four man, one night, Light Heavyweight tourney on Sept. 19, 2015 at their "big" Dynamite card. This show came a few short months after the Kimbo Slice and Ken Shamrock fight and it also featured Tito Ortiz in a championship fight. Calling Bellator desperate may not be kind, but any company that has a one night tourney and gives Ortiz a title shot, in 2015, is clearly trying hard to gain interest by any means necessary.
Not surprisingly, the Bellator light heavyweight tourney was a flop. In the semi-finals, King Mo Lawal beat Linton Vassel by decision. Naturally, Lawal suffered a rib injury and could not fight Phil Davis in the finals. Instead, lesser known alternate Francis Carmont squared off against Davis. Again, this was one more injured fighter (Lawal) unable to continue in a tourney and another disappointing fight (Davis vs. Carmont) for the fans. Davis looked good in his fights, but the matchup with Carmont was anti-climatic and not the significant win that Davis needed to become a bigger draw for Bellator.
Once more, with the Dynamite show, it was shown that one night tourneys are dangerous for fighters, ineffective for building stars, and frustrating for fans. There is an obvious pattern here.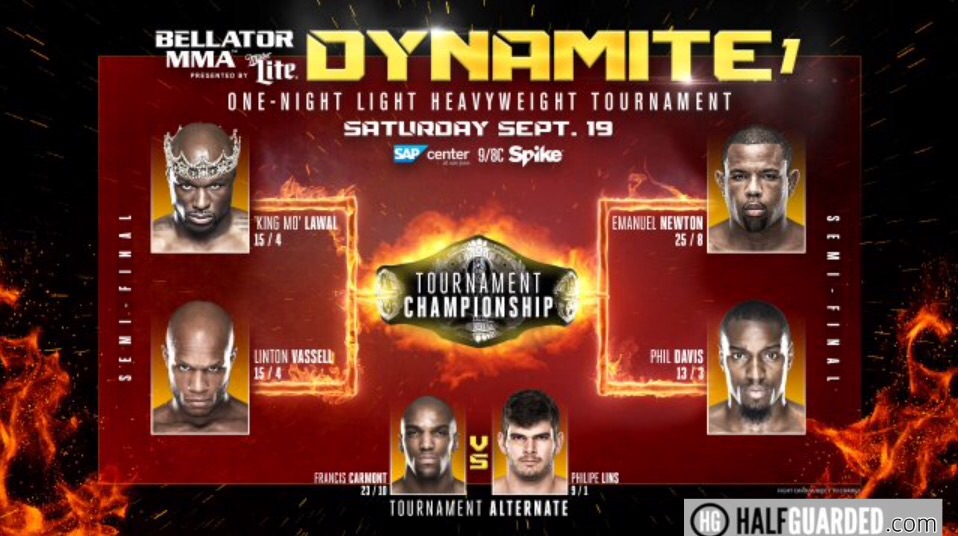 So with this mountain of evidence, World Series of Fighting decided it would be a good idea to run a one night, eight man tournament to determine a number one contender for their Lightweight Champion Justin Gaethje on November 20. Let's not forget, this is also the company that recently signed two of the more despised fighters in MMA history: Rousimar Palhares and Thiago Silva. Based on these highly questionable decisions, it is safe to say WSOF is in more despair than even Bellator.
The card was originally booked in Seattle, but regulations in Washington State forbid one night, elimination tournaments because they are too dangerous for the fighters. At this point, if WSOF cared about its fighters and fans they would have just scrapped the entire tournament concept. It has been proven time and time again that they are ineffective and, in some cases, illegal. So, WSOF, in all of their infinite wisdom, decided to move their tourney from Washington to Arizona; which apparently is a state that cares less about fighter safety.
The WSOF card is scheduled to feature fighters like Mike Ricci, Brian Foster, Brian Cobb, and Luis Palomino. All of them are solid fighters, but no one on this card demands the attention of casual fans.
No offense to the fighters, but does anyone want to see any of these guys fight for a potential of nine rounds in a single night? I sure as hell don't.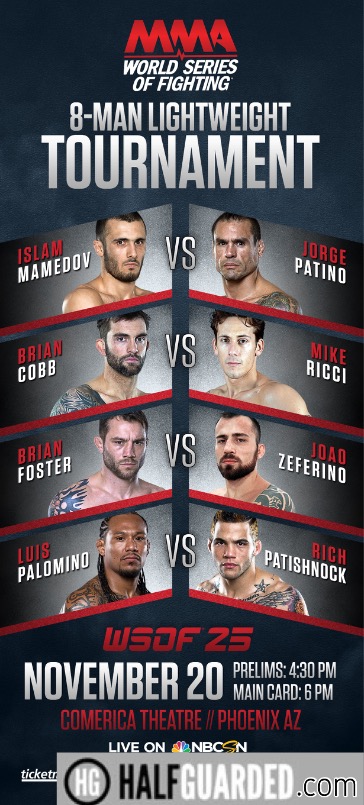 What are the chances that two fighters in the quarterfinals actually make it into the finals unscathed? History has proven all too often, that likelihood is very slim. The finals will most likely consist of at least one alternate, who no one has ever even heard of, fighting another guy who is dehydrated and concussed.
What kind of condition will the two finalists be in at the end of the night? Does anyone even care? WSOF doesn't seem to. Pro tennis players only play once a day; big tournaments are spread over weeks. And that's a non-contact sport. Professional MMA fighters should not be expected to get in a cage and fight another skilled fighter more than once in a night. Most UFC fighters only step into the cage three times a year. Three times in a few hours is unsafe, unfair, and really too much to ask of anyone.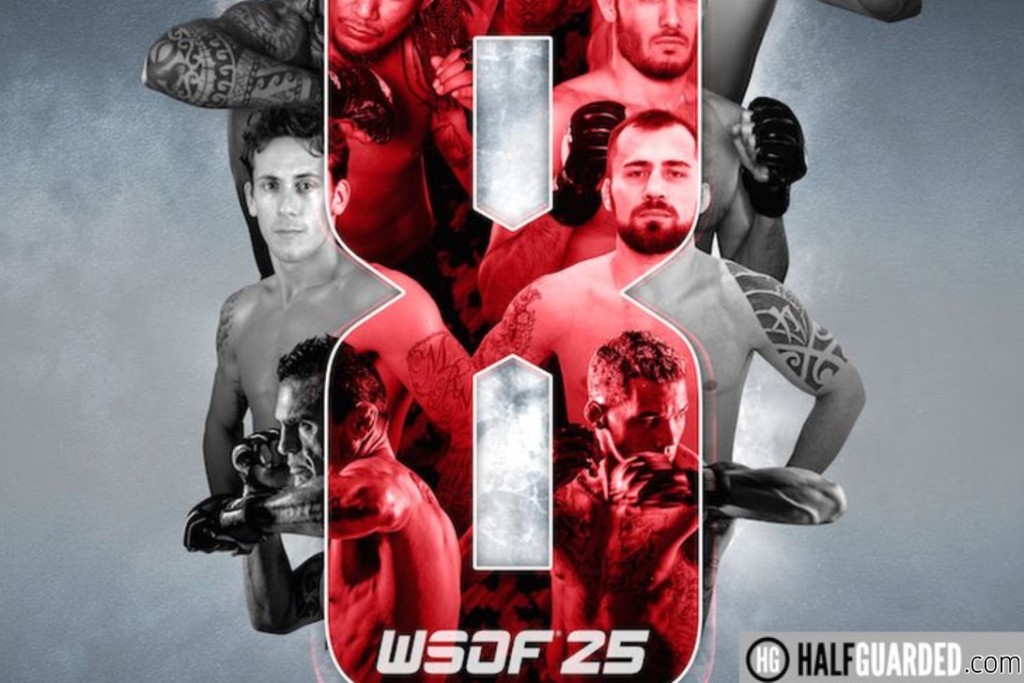 Should one night MMA tournaments be legal at all in 2015? Definitely not! Several states have made them illegal and more will probably follow suit. Concussions, cuts, and other injuries often happen after one round of fighting. Sometimes, if you are Ken Shamrock, you can get a nasty cut prior to your fight, warming up in the locker room. In many cases, fighters head into standard three round fights very dehydrated due to bad weight cuts. Tournaments exacerbate these problems. Fighting a potential of nine rounds, in one night, could lead to so many serious injuries and medical issues that it's simply not worth it.
Are tournaments even good for creating stars? No, they are risky, with a high percentage of fighters getting injured and unknown alternates winning them. Fighters' careers over the short and long term can be adversely affected. Fans continually end up being disappointed and let down with the results. Anyone paying attention in 1994 knew this. The UFC stopped featuring tourneys in 1999 for a reason; they are detrimental to mixed martial artists, fans, and the companies that promote them.
One night MMA tournaments are dangerous for fighters, ineffective at creating new stars, and boring for fans. It has been proven over and over again. Any company that promotes tournaments like these are desperately to trying to attract fans and it's sad because they are putting their own fighters' careers at risk.
It's 2015 and everyone knows the history. The time has arrived, when we all need to ask, "WTF are you doing Battlegrounds MMA, Bellator, and World Series of Fighting?"