By: Matt Grady
McGregor vs. Mendes – What Will it Mean?
It will mean a ton actually. On Saturday, July 11, it will finally prove that "little"guys can draw in MMA.
Granted, Conor McGregor vs. Jose Aldo was a much hyped, well promoted main event for the UFC. With Aldo bowing out due to a rib injury, the lesser known, but still top contender, Chad Mendes steps in.
This substitution of Mendes will adversely effect the popularity of UFC 189, but the show will still be successful. How successful remains to be seen, but it will hopefully end one of the silliest debates in MMA.
For years, MMA reporters, analysts, and geeks have argued if fighters weighing less than 155 pounds could draw in MMA.
Until Ronda Rousey, who is clearly a unique case, the American MMA scene had never really had a fighter under 155 pounds become a big pay-per-view draw. Urijah Faber had some success, but fighters like Brock Lesnar, Georges St. Pierre, Jon Jones, Anderson Silva, BJ Penn, and Chuck Liddell had always garnered much more attention and many more pay-per-view buys.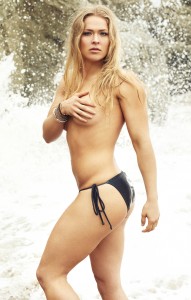 Why though?
Why don't the greatest fighters, under 155 pounds, like Demetrious Johnson, Renan Barao, T.J. Dillashaw, and Jose Aldo attract and demand a larger share of MMA fans' paychecks?
It's worth noting that all of these elite smaller fighters are dynamic inside the cage, nearly unbeatable, however they have not captured the casual fans interest because their personalities do not connect. They come across as dull and boring. Casual fans don't care about them.
Brock, GSP, the Spider, Bones, BJ, and the Iceman were elite fighters, who were charismatic as all hell. This combination of fighting skill and engaging personality is rare in MMA. When these two variables come together, magic happens.
Being great fighters and interesting people allowed these men to draw literally millions of paying eyeballs on many Saturday nights. Their height, weight, race, and hometown did not impact their ability to get fans to shell out money. It was their ability inside the cage and charismatic personalities that drew casual fans in.
This brings us to McGregor.
At 5'9", 145 pounds, Conor McGregor, is small, but is undefeated at 5-0 in the UFC, cutting promos that would make Ric Flair and Dwayne Johnson smile like proud fathers.
Undeniably, he is an elite featherweight, knocking out the highly regarded Dustin Poirier in the first round, beating Max Holloway with a torn ACL, and thrashing Dennis Siver and Diego Brandao in short order. He has looked impressive in ALL of his fights and is truly a great fighter.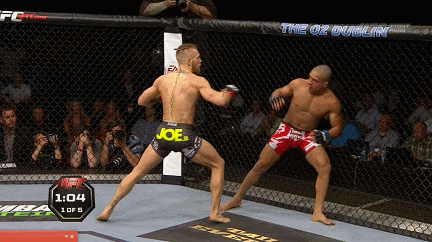 His charisma is off the charts as well. When he gets behind a microphone fans listen. He has the ability to really draw the viewer in during his interviews. His trash talk is becoming legendary. The guy is truly engaging whenever their a camera anywhere near him. When talent scouts talk about the "X Factor," they are talking about McGregor.
At UFC 189, McGregor will prove that little guys can draw. He has both attributes; elite fighting ability and charisma. Even with Aldo out of the main event, this show will still do big box office. It will finally end the debate.
Size simply does not matter.
PS- If Mayweather and Pacquiao did not end this dumbass argument, hopefully UFC 189 will.