Yeah, I know we've heard this one a couple of times before, but this weekend, we very well could witness Fedor Emelianenko's final fight. Whether Fedor defeats Matt Mitrione or "The Last Emperor" gets his ass kicked Saturday night, however, the Russian heavyweight will certainly remain one of the more polarizing figures in MMA lore.
Up until 2010, it's pretty hard to not consider Fedor one of the greatest fighters ever. Alas, a long string of crushing defeats since – buttressed only slightly by unimpressive victories over past their prime brawlers like Jeff Monson and Pedro Rizzo thereafter – have definitely made MMA nerds the world over second guess Emelianenko's place in the history books. Some have even gone as far as to label him the most overrated fighter ever in mixed martial arts – a statement that, in 2006, would've seemed downright bewildering, if not flat out heretical.
Love him, hate him, revere him or revile him, there's no denying Fedor has had some memorable escapades in the ring and cage. In fact, he's had so many unforgettable clashes that narrowing them to just ten still leaves out some of the most epic bouts in MMA history. Regardless how you feel about Emelianenko, you have to admit that pretty much every time the guy fought, it was well worth your time, no matter if it was 20-minute war of attrition with the best fighters on the planet or a one minute freak show bout against people who shouldn't have even been cleared to set foot into a MMA fight, let alone one against freakin' Fedor.
So here, on what could possibly be the eve of Fedor's retirement, how's about reflecting on the long, storied career of one of the most important mixed martial artists of all-time with a countdown of "The Last Emperor's" ten most noteworthy battles? Pay attention, newbs – if you haven't seen any of these fights before in their entirety, you don't deserve to call yourself a true fight fan…
The Ten Most Memorable Fedor Emelianenko Moments of All-Time
Number Ten
Vs. Fabricio Werdum (June 26, 2010)
The night the Fedor mystique was shattered. After Fedor got some good shots in early, the cagey Werdum managed to ward off the Russian's hellacious ground and pound and ultimately locked in a deep triangle choke. While Emelianenko was able to fight off the submission for several seconds, it wasn't long before he meekly tapped his opponent on the thigh, signifying his first legitimate defeat as a mixed martial artist.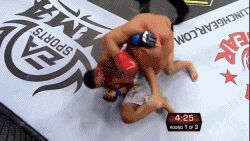 Number Nine
Vs. Brett Rogers (Nov. 7, 2009)
The last hurrah of the "Old Fedor." After easily dispatching former UFC Heavyweight champs Tim Sylvia and Andrei Arlovski in the short-lived Affliction promotion, "The Last Emperor" made his big debut in Strikeforce up against heavy-handed slugger Brett Rogers. After a stalemate in the first round, Emelianenko uncorked a huge overhand shot (the sound of knuckle landing on skull sounded like a metal bat crushing a softball) that sent his highly touted (if not supremely overrated) foe crashing to the canvas. To this day, it remains the only victory Fedor has ever chalked up inside a cage on North American soil.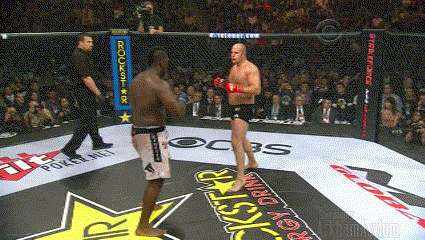 Number Eight
Vs. Zuluzinho (Dec. 31, 2005)
Of course, no recap of Fedor's famed feats as a fighter would be complete without at least one freak show bout (and trust me, there are a LOT to choose from.) As hilarious as his fights against Choi Hong-Man and Jaideep Singh may have been, however, they don't come any freakier than Fedor's anti-fight against 400-pound Brazilian lardo Zuluzinho at Pride FC's 2005 New Year's show. All it took was a whopping 26 seconds for Emelianenko to pound out his oversized-yet-outmatched adversary – and it's still only the second-quickest victory of his career!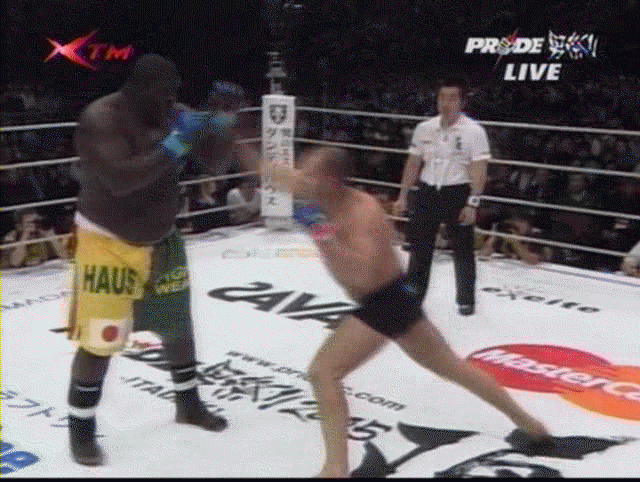 Number Seven
Vs. Dan Henderson (July 30, 2011)
After a very bad loss to Bigfoot Silva, this bout against fellow Pride alum Dan Henderson was pretty much a do-or-die fight for Fedor. The epitome of an old school slugfest, the two combatants exchanged huge rights and lefts for the better part of five minutes – that is, until Hendo managed to wrestle Emelianenko to the mat and bury him with a flurry of stiff punches and elbows with just seconds to go in the first round.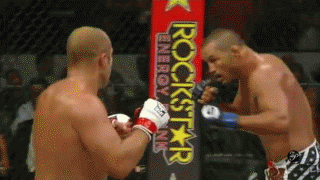 Number Six
Vs. Mark Hunt (Dec. 31, 2006)
Fedor's last "big money" fight in Pride FC saw him go toe-to-toe with K1 superstar Mark Hunt in one of the more surprisingly unheralded heavyweight brawls in MMA history. After dodging some heavy shots early, Fedor managed to wrestle his opponent to the ground and lock in a hellacious armbar. Hunt – somehow – managed to free himself, and he spent the next four minutes just teeing off on Emelianenko at will. Hunt even had Fedor in a grisly looking hammerlock at one point – only for Emelianenko to perform a Houdini act of his own en route to submitting the Super Samoan with just a minute to go in the very first round.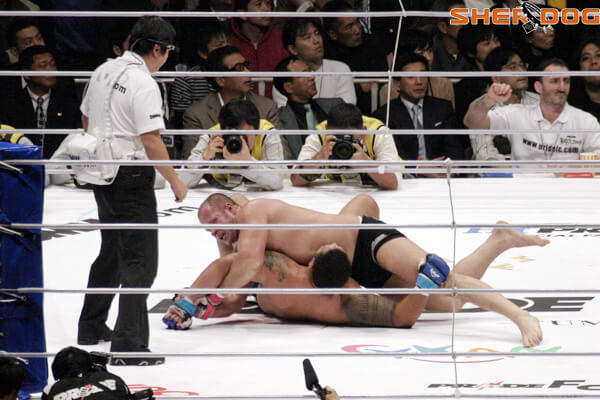 Number Five
Vs. Antonio Rodrigo Nogueira (March 16, 2003)
Believe it or not, Fedor went into this bout as a considerable underdog. However, it didn't take long for the Russian to make mincemeat out of the Brazilian champ, as Fedor almost immediately dragged Big Nog to the canvas, where he got pounded with heavy shots for the better part of 10 minutes. Nogueira made a brief comeback in the waning minutes of the first round, but from there on out it was ALL Fedor. Big Nog's world-class BJJ was no match for Fedor's relentless ground and pound, and Emelianenko would merely coast in the second and third rounds en route to claiming the Pride Heavyweight Championship – which he would retain for the duration of the company's existence.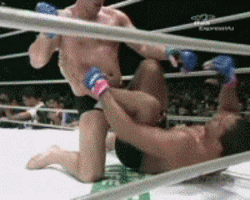 Number Four
Vs. Kazuyuki Fujita (June 8, 2003)
Simply put, Kazuyuki "Ironhead" Fujita had no business being in the ring with Fedor. At the time, he wasn't even a top ten caliber fighter in Pride's own heavyweight division, and considering the dearth of quality in the weight class at the time, that is saying something. Still, Fujita fared much better than anyone expected, at one point nailing Emelianenko with a one-two overhand combo that almost put "The Last Emperor" down and out for good. However, even after getting nailed with a hellacious supplex, Fedor managed to weather the storm, put Fujita on the mat with some ground and pound and secured a rear naked choke victory … and in less than five minutes, too.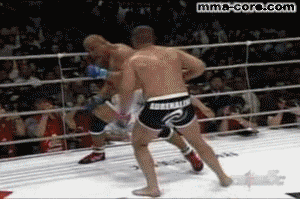 Number Three
Vs. Kevin Randleman (June 20, 2004)
For all of you Johnny-Come-Latelies trying to figure out why us old-timers thought Fedor was some sort of superhuman death machine a'la Ivan Drago, this bout does as good a job as any explaining why. Very early on, Randleman was outclassing Fedor with his wrestling. However, he really couldn't get much done on the canvas once he get Emelianenko down, so he had to come up with a new gameplan – primarily, lifting the dude up in the air and slamming him to the canvas head first. Astonishingly, not only did the supplex from hell NOT immediately knock Fedor unconscious, it seemed to recharge his batteries, as he reversed a north-south mount and made Randleman tap to a kimura just seconds after having his neck compressed like an accordion.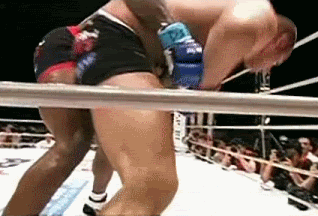 Number Two
Vs. Antonio Rodrigo Nogueira (Dec. 31, 2004)
The most anticipated rematch in Pride FC history is actually a three-match, seeing as how these two's second bout a few months earlier ended unceremoniously with an errant headbutt. This was a much, much more competitive bout than their first go-at-it, with Big Nog apparently learning how to successfully defend himself in the full mount in the downtime. Hell, at one point, Nogueira even managed to land a huge takedown of Fedor, allowing him to rain some fistburgers and hand sandwiches for a change. Alas, Fedor's superior striking was the difference maker, as Emelianenko had no problem penetrating the Brazilian's porous standing defense en route to facile takedown after facile takedown in the second and third rounds. The final minute gave us some rousing desperation knockout attempts, but there was never any doubts that Fedor had this one in the bag.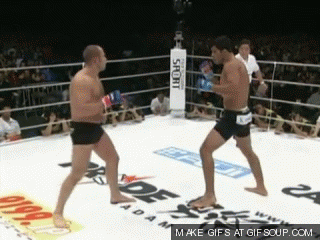 Number One
Vs. Mirko Cro-Cop (Aug. 28, 2005)
Hands down the biggest heavyweight fight of the 2000s, quite possibly the single biggest fight in Pride history and inarguably the crowning achievement of Fedor's career. This was the culmination of two years' worth of mounting tension – with highlight reel head kick finishes over Igor Vovchanchyn and Fedor's own brother, it seemed as if Cro-Cop was the only man in the division (perhaps even in the world) whose striking prowess represented a real threat to Fedor's equally dangerous standing game. The fight certainly did not disappoint, with Mirko making the crowd go wild with a flurry of punches early in the first … only to subsequently get tagged and pounded on the mat by Emelianenko. And yeah, in case you didn't know – it's kinda' hard to head kick a dude when you are lying flat on your back, with an angry Russian man trying to flatten your face into a pancake. Although Cro-Cop did land some nice kicks in the second round, it wasn't nearly enough to surmount Fedor's outstanding grappling, and Cro-Cop spent a majority of the final ten minutes of the bout playing defense from the open guard. In a career glutted with insane comeback victories and one-sided decimations, this grueling 20-minute technical showcase stands out as Fedor's most comprehensive performance – and if you ever need further proof that this guy was THE MAN in MMA back in the day, nothing demonstrates it better than Fedor's outstanding showing in this fight for the ages.