MAIN EVENT

Demetrious Johnson vs. John Dodson
SportBet Line: Johnson (-500) / Dodson (+400)
As expected, Johnson is the favorite in this one, seeing as how he beat Dodson in their first bout. Per the FightMetric data, Johnson has Dodson beat in virtually every category except takedown defense (there, it's a 88 percent/65 percent split in favor of the challenger.) Some key offensive and defensive stats to note: Dodson is eating 3.27 significant strikes per minute compared to Johnson's average of 1.76 absorbed blows, while fostering a much, much better takedown per bout ratio (it's 3.74 to 1.12 in favor of the champion.) On top of that, "Mighty Mouse" is landing 55 percent of his takedown attempts compared to Dodson completing just two out of five of his. That leads me to assume that Johnson will shoot for takedowns early and often, and more likely than not, he's going to land them. I do see Johnson looking just as dominant, securing a ground and pound TKO finish late in the second round.
CO-MAIN EVENT

Andrei Arlovski vs. Frank Mir
SportBet Line: Arlovski (-162) / (+148)
"The Pit Bull" has had a remarkable run since rejoining the UFC, but I'm predicting his comeback story hits a brick wall against Mir. In terms of striking, the FightMetric data favors Arlovski, but when it comes to a ground game, it's Mir's bout to lose. Granted, Mir is absorbing a lot of hits on his feet (he's averaging 4 significant strikes tasted per minute, while Arlovski is eating just 2.33) and Arlovski does have the better striking defense (63 percent vs. 37 percent, if you were wondering), but the takedown specifics paint an entirely different match-up. Mir is landing 2.18 takedowns per fight, whereas Arlovski is averaging a paltry 0.38. Strangely, Arlovski is posting a better takedown defense ratio (he stuffs 85 percent of his foes' takedowns, while Mir succumbs to pretty much half of them), but the tell-tale number is 2.3. That's how many submission attempts per fight Mir is averaging, which eclipses Arlovski's 0.6 per 15-minute-bout average by a tremendous margin. It's very, very tempting to give Arlovski the nod with an early KO, but Mir is just a turd who won't flush. He'll lose the first two rounds, but I'm expecting Arlovski gasses early in the third … which allows the spryer Mir to set up a key takedown and grisly submission finish with just moments to go in the fight.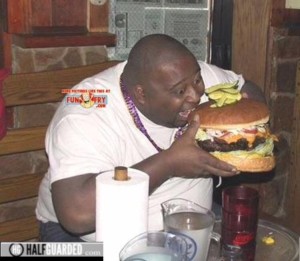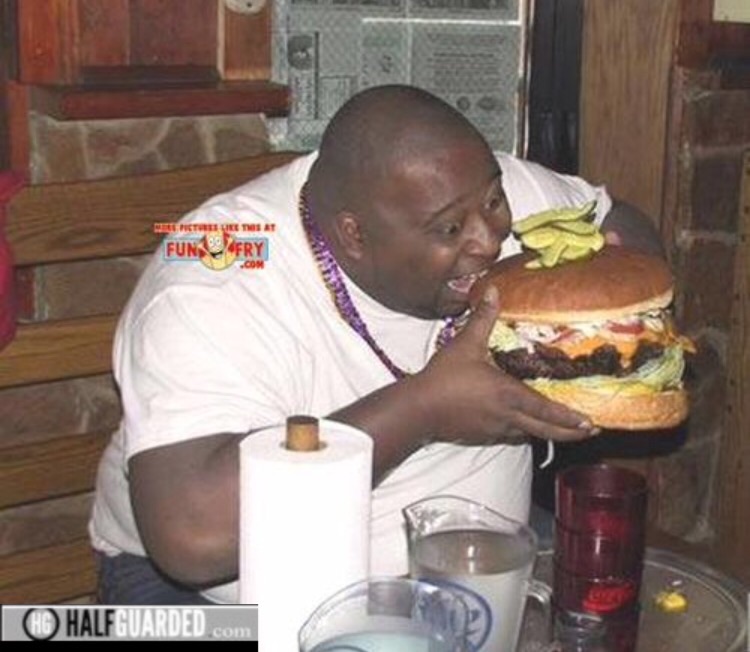 LIGHT HEAVYWEIGHT BOUT:
Anthony Johnson vs. Jimi Manuwa

SportBet Line: Johnson (-485) / Manua (+415)
Statistically, this thing is all Rumble. Looking at the FightMetric details, the only areas in which Manuwa has a numbers advantage over Johnson is strikes landed per minute and striking accuracy. Everything else favors Johnson: strikes absorbed per minute (1.67 compared to Jimi's 3), striking defense (64 percent compared to 47 percent), takedown average (2.36 per fight versus 0.98 a fight) and takedown accuracy (57 percent versus 33 percent.) Stranger things have happened, but I'd be surprised if this thing lasted more than a few minutes – Rumble wins it decisively, making Manuwa look like manure via a highlight reel standing KO midway through the very first round.
LIGHT HEAVYWEIGHT BOUT:
Jan Blachowicz vs. Corey Anderson

SportBet Line: Blachowicz (-147) / Anderson (+133)
First off, Anderson has the absolute worst nickname in the UFC, and that's saying something. Seriously, what does "Beastin' 25/8" even mean? Alas, while Anderson may be losing the nickname aspect of the fight, the FightMetric data gives him the nod in most striking and takedown categories. Sure, Jan is doing a better job with the defensive standing game, but with Anderson rattling off 5.94 significant strikes per minute (compared to Jan's 3.36) that leads me to believe "Beastin'" would take the upper hand if the fight turns into a slugfest. Alas, the key variable here is most certainly the ground game: having never landed a takedown in the UFC thus far, Blachowicz is at a serious disadvantage at UFC 191, especially considering the fact that he's battling a dude who is landing 4.45 takedowns per fight. Oddly enough, their takedown defense ratio is pretty much identical, but I think that little stat is a non-player here. I've got Anderson winning the ground game with no problems, en route to a second round TKO ground and pound finish.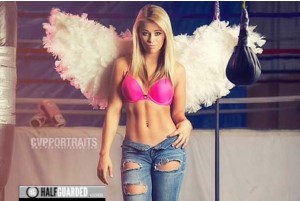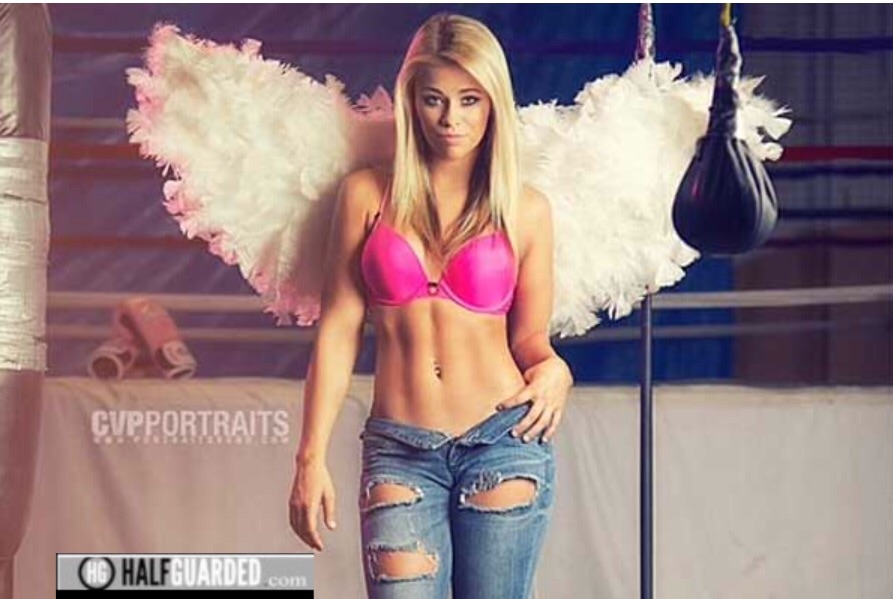 WOMEN'S BANTAMWEIGHT BOUT:
Paige VanZant vs. Alex Chambers

SportBet Line: VanZant (-1233) / Chambers (+917)
On paper at least, this is the most competitive match-up on the main card. VanZant has a considerable height and reach advantage, and she outpaces Chambers in every FightMetric striking category except striking defense (that's a 55 percent to 41 percent ratio in favor of Alex, you may want to note.) Making things more compelling, Chambers appears to be a much better ground fighter, posting a better takedown accuracy percentage, as well as better takedown defense numbers. That said, Chambers is swallowing a lot of shots per fight – 5.35 significant strikes absorbed compared to barely two-per-minute for VanZant. With her more complete wrestling, I imagine Chambers can win at least one round, but I think VanZant's more surgical approach to striking will win over the judges when it comes time to tally up the final scores. It's going to be a close one, but I've got VanZant taking home a unanimous decisions victory.
UFC 191 Statistics based PREDICTIONS ONE SENTENCE PRELIMINARY CARD PICKS
Paul Felder (-351) vs. Ross Pearson (+309)
It will be somewhat competitive, but I think Pearson is a more complete offensive and defensive fighter – he wins a fairly uneventful bout here via unanimous decision.
John Lineker (-117) vs. Francisco Rivera (+103)
Lineker might be a better grappler, but Francisco's rapid-fire offense impresses me – I've got the underdog winning it by unanimous decision.
Jessica Andrade (-249) vs. Raquel Pennington (+221)
Andrade's striking numbers are much, much better than Pennington's, but I'm feeling Jessica surprises her with her wrestling – I've got  the favorite winning this one with a submission early in the second round.
Clay Collard (-137) vs. Triago Trator (+123)
Collard tends to leave himself open way too much, and supper-slugger Trator will be sure to find an opening and capitalize upon it – I'm giving him a round two KO victory.
Ron Stallings (-157) vs. Joe Riggs (+143)
Another opportunity here to make a few bucks on the underdog; the much cagier vet Riggs will play it conservatively, outpointing the sometimes sloppy Stallings en route to a unanimous decision victory.
Nazareno Malegarie (-152) vs. Joaquim Silva (+138)
I'm not really familiar with either of these guys, which gives me a de facto excuse to pull for the underdog; let's play it safe and give Silva the unanimous decision nod in the curtain jerker.