Angry Birds 2 is the sequel to a movie based on the iPhone equivalent of pogs.  Anyways, the second Angry Birds film will once again follow the Red Angry Bird, an inspired name if there ever was one.

Loading ...
Angry Birds 2
No official word has been released on the real plot or storyline of Angry Birds 2 (gah! I wish the studios would give us more for this, Rio 3, and Big Hero 6 2!!), in fact, it has yet to be even officially announced, but the game is so popular that the first is a guaranteed hit with kids and stupid adults who ended up paying thousands to play said game.  And Hollywood likes movies like this because they can produce merch and all that.
Potential Angry Birds 2 Plotlines; aka Angry Birds 2 rumors; aka Angry Birds 2 spoilers
During Angry Birds 2, the birds discover that they've being manipulated against their will by an amoral all powerful being.  They know they do not have free will yet are subjected to the pain and agony of guilt for things they did but were the will of The Giant Fingers.  This obviously sends the birds into a deep, existential crisis.  Red Bird eventually ends up sitting, and waiting, waiting, Waiting for Dodo to show up.  He never does and the movie ends on his face, all hope having been ripped away, him sighing as he resigns himself to to a fate of pain at the hands of a puppeteer.
Or they'll make some fart jokes.
Angry Birds 2 Director
Clay Kaytis and Fergal Reilly directed the first Angry Bird film, so why not bring them back for round two?  You know how you don't switches horses mid stream.  Similar principle.
Angry Birds 2 Writers
Jon Vitti wrote Angry Birds 1 and he's got a bunch of hack writing credits to his name.  Like, he wrote for The Office and Simpsons and stuff so he probably just cranks these things out by formula at this point.
Angry Birds 2 Posters & Pictures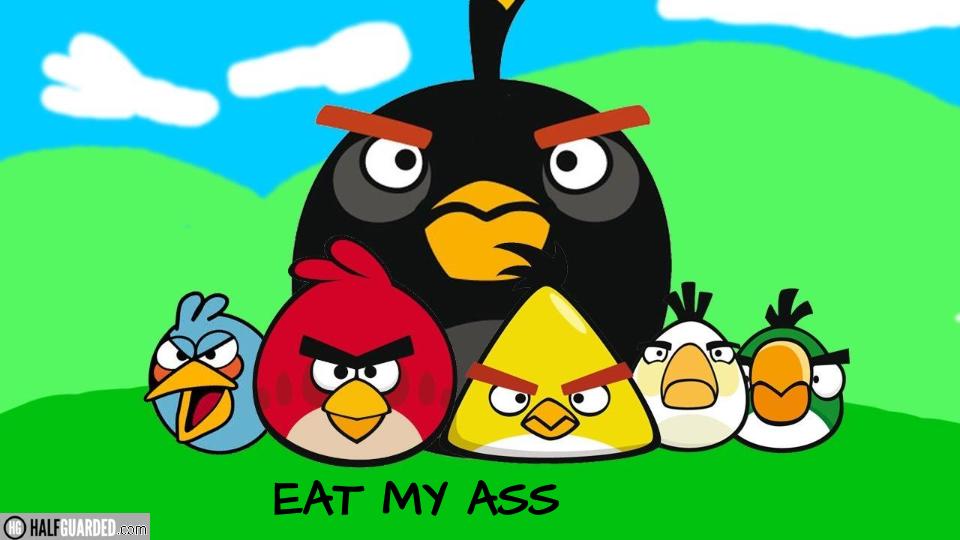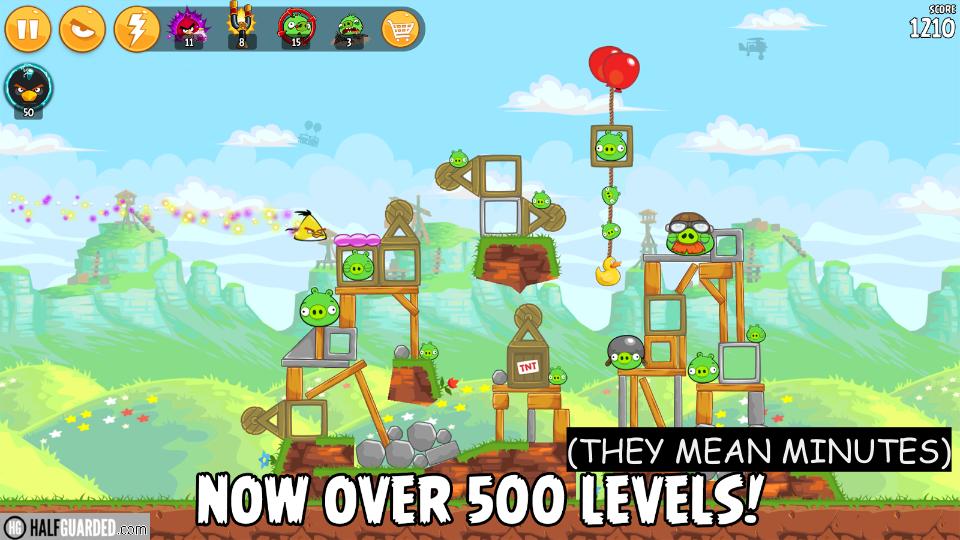 Angry Birds 2 Trailer
The Angry Birds 2 trailer is still in the heads of the studio just waiting to be sprayed all over a screen coming soon, but in the meantime the first film's trailer is below. Why the first trailer rather than the second? Murica.
Angry Birds 2 Release Date
Unconfirmed, but it took years to make Angry Birds after the first, so the release date should be in 2017 or 2018. Probably in the summer.
Angry Birds 2 Cast & Stars
These films are so easy for the cast to show up for a few days, record a few lines and collect their multi-million dollar paycheck that I guarantee most of them will return. Obviously, the Angry Birds 2 cast must include the original cast, and here they are!  What else is Rudolph gonna do these days?
Jason Sudeikis … Red (voice)
Josh Gad … Chuck (voice)
Danny McBride … Bomb (voice)
Maya Rudolph … Matilda (voice)
Bill Hader … Leonard (voice)
Peter Dinklage … Mighty Eagle (voice)
Sean Penn … Terence (voice)
Keegan-Michael Key … Judge Peckinpah (voice)
Best Actor/Actress in Angry Birds 2
I'm gonna go with Game of Thrones midget guy as the best actor. It isn't Sean Penn, as he's just a belligerent ass of a man.
Worst Actor/Actress in Angry Birds 2
Look, this is gonna be an unpopular opinion (lie), but I just can't stand Sean Penn or some of the other names.  Sudakis bores me too, for whatever reason.
Potential Angry Birds 2 Titles
Angry Birds 2
Managing Angry Birds 2
One in the hand is worth two Angry Birds
Flight of the Angry Birds
The Angry Bird Gets the Worm (I'm really proud of that one. MAKE IT HAPPEN, HOLLYWOOD)
Angry Birds 2 Meets Minions 2
 
Will Angry Birds 2 Be Worth Seeing?
If it ends up as a comic bird version of Waiting for Godo then you bet Angry Birds 2 will be entertaining.  They're colorful films, and they have nice, safe, positive messages, so the second one will do well. It may be the animated equivalent of Paul Blart 3, but that's still a major step up from Vampire Academy 2 and only a slight step down from National Treasure 3, so who am I to say it'll be lame?
Angry Birds 2 Box Office Forecast
It won't be Minions 2 level, but there's no reason Angry Birds 2 doesn't gross at least $350m.
Final Thoughts on Angry Birds 2
You know what Angry Birds 2 could use?  A crossover with Candy Crush where they join forces to battle Minecraft.
Like this Angry Birds 2 Preview? Check These Out!
Products Related to Angry Birds of All Sorts