Yeah, I know what you are thinking, "another year in review article? Every website, magazine, and TV news show features pieces that highlight the previous year. It's played out and it's boring."
Trust me, I completely agree. I hate predictable, tired formats as much as the next guy.
This year in review, however, is different. If you are reading this, chances are you already know that HalfGuarded is great. We put out a good deal of content over the last six to seven months. A wide variety of topics were discussed; from MMA to pro wrestling, to ferret legging, to depression, to comic books, to movies, to Syrians, to dozens of other topics. This year in review, though, will focus on the MMA stories we got right; while blatantly ignoring the ones we may have gotten wrong. Granted this site has only been in existence for about six months, but we did predict several events before the big MMA sites did. If you missed these stories when they were first posted feel free to check them out now. In 2015, we nailed these bad boys before they were on anyone's radar.
Back in August, Mike broke the story about the "prohibitive association" clause in the revamped UFC PED policy.  Literally, no other MMA website covered it. Google it. Try and find some coverage of this thing before Mike's piece. His article truly came to light at UFC 193, when Hector Lombard was barred from cornering Valerie Letourneau. At that point, all the other MMA sites, like MMA Junkie, decided to cover it.
We also correctly predicted the disaster that was World Series of Fighting 25. This was their big one night, eight man, lightweight tournament that took place back in November. Man, was this thing ever a bad idea. To briefly summarize: two fighters fell ill before the show and could not make weight, Mike Ricci and Islam Mamedov won their first round fights but were injured and could not continue, the tournament champion (Brian Foster) was actually submitted in the first round by Joao Zeferino, the guy he ended up beating in the finals. If this reads weird and sounds confusing, it should. The tourney was truly a debacle. But we already knew this and wrote about it. Here, Here,  And here  Before any other MMA news websites did.
For HalfGuarded pieces like this were the norm in 2015:
We examined Ronda Rousey's weaknesses and predicted her demise before anyone else.
We said Fedor was overrated and would not sign with the UFC. More likely, he would fight a very tall Asian man. We were right.
We wrote that Conor McGregor was really good at talking AND fighting. We also said he was the most underrated fighters in the world. We were proven right again.
We claimed that Tyson Fury was more than just another troll and then he pulled off one of the bigger upsets in Heavyweight boxing history.
We were right when we said Paige Van Zant had an easier road into the UFC than most and that she would lose to someone who really had to struggle to make it.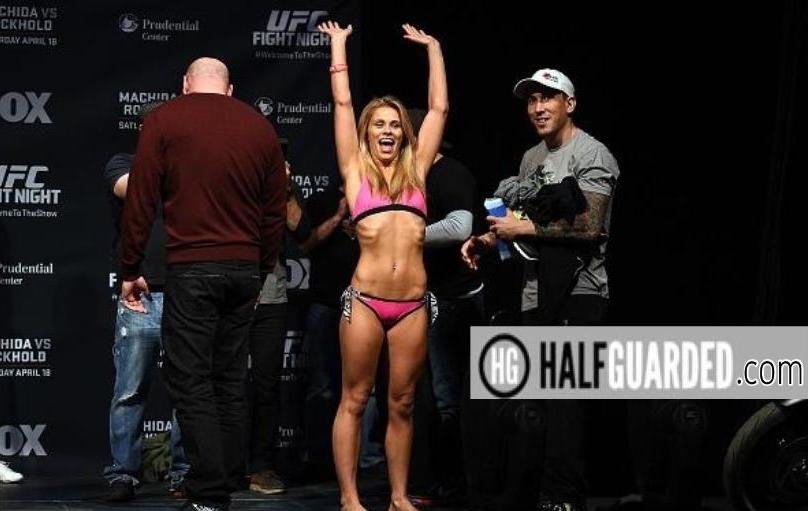 Despite the arguments of many, we said little guys could draw, and we were right again, when Conor McGregor rose to prominence in the UFC.
We correctly predicted that Jon Jones would plead guilty in his court case to avoid jail time and explained the reasons why better than anyone else.
So, with 2015 coming to a close, what does all this mean?
Despite being a small, startup MMA-centric website, we broke some stories and made numerous outlandish predictions that came true. The last six months established that we know our stuff. There may be a few typos and poor photoshopping (HEY!) here and there, but overall we get things right before the other guys.
Hopefully, you have come to the same conclusion and will continue to read our work and visit the site. Thanks for a great year and here's to an even bigger and better 2016.
(Note from Mike: I swear I did not put him up to this!)
And don't forget, all month long we'll be featuring our 27 UFC Gifts for the Fight Fan in your life post just for you so you can make Christmas easier on yourself while also being a hero!