With 2:02 of the fifth round left of the Women's Bantamweight title fight last weekend there was a moment that encapsulated everything I adore about the sport of MMA, and sport in general.
How many times do you watch a sports film and see some heart warming feel good moment of triumph over adversity, that the whole story you've followed has been building towards? A plucky underdog with their arms raised in victory or a sports team hitting that one final hail Mary winning point in the closing seconds of a match. Non sports fans will dismiss these moments as corny, too good to be true moments that couldn't happen outside the imagination of a Hollywood script writer.
Well non sports fans can suck a cock because they are wrong. And really why would anyone not follow at least one sport? Because sport fans know that what can happen on the field, on a track, in a ring or in a cage is far more incredible than a writer can dream up. Sport is the one place in this world where the improbable and impossible can happen, it's where romanticism thrives.
Like when a black athlete won a Gold medal in the very heart of an evil regime based on racial superiority.
Or the jockey that survived a battle with cancer and came back not just to compete in his sport but ride to victory in the most dangerous horse race in the world.
Or the footballer who was for a time the most hated man in his own country after being sent off in a World Cup match against their most bitter rivals, became the one three years later to stand over a freekick, 30 yards from the goal, seconds remaining with a goal needed to win world cup qualification. The shot majestically soared into the top corner of the net in the ultimate moment of redemption.
Or when the team of a city devastated by hurricane Katrina won the Superbowl just a few years later.
Miesha Tate Winning Her Place In History
In truth the greatest moments in sport are often those where the result of the contest itself are merely a vehicle to tell the actual human story driving them. Stories of overcoming prejudice, personal demons, seeking redemption or even something as simple as getting ones due after a lifetime of hard work. In the case of Miesha Tate it was seeking the validation and the legacy that she would be remembered for in a business that would forever seem intent to allow her to be anything more than a good fighter but not the top fighter.
The business side of the sport had even seemed determined to deny her this second opportunity at the UFC Bantamweight belt. After losing her first shot at UFC gold (and her second at Ronda Rousey) Miesha had fought every five months, working on her stand up and wrestling and amassing a four match win streak. The improvements were obvious and with Ronda burning through contenders a third match didn't seem out of the question. She even seemed to have earned herself that third fight with Rousey after winning what everyone going in assumed was a title eliminator against Jessica Eye. However it seemed that it was only a number one contenders match if Eye was to have won as she was the one UFC wanted to put in with Ronda.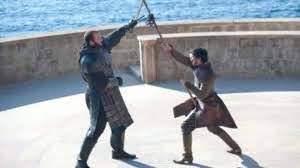 In a shameful act on the part of UFC Miesha was left to find out about this fact when Ronda announced on breakfast television that the next shot was to go to Holly Holm. Miesha already with two losses to Rousey it seems was not viable as a legitimate contender, despite being the only opponent to have given the champion anything close to a fight. Even with the evident improvements in her game, she'd not done enough in her clashes with Ronda to suggest she could do anything but give another brave, gutsy performance.
Even when Holm beat Rousey the spectre of Ronda seemed forever to stand in the way of Miesha getting another chance at the title. Promoters wanted Holm's first defence to be a return match with Ronda, which given the way she had dominated her division and being the UFC's top superstar few could object to such a move. However when Ronda's movie schedule and other outside interests meant she likely wouldn't be available to fight for a year, maybe longer that logically opened the door for number two contender Miesha Tate (her loss of the number one spot only due to Ronda losing as champion). Yet even then Dana White baulked at Tate getting the shot, the UFC instead seemingly happy to put the title on ice until Ronda was available to return, no matter when that would be.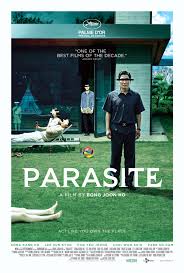 Only Holm's insistence to defend her title gave Tate her shot, much to the chagrin of Dana White who despite repeatedly hailing his fighters as warriors and competitors first and foremost now decried Holm's team for their lack of business acumen.
Ronda Rousey had played a part in Miesha's fate for so long. Since Gina Carano departed the sport Miesha was someone who conceivably could have carried the torch of Women's MMA, having good fights, glamorous looks and a likeable charisma in interviews. She was already a Strikeforce champion before Ronda even had her first professional MMA match. But it was Ronda with her quick wins all with an armbar that took on pro wrestling finsher style aura, combined with her ability to sell her fights to the media that was the one who connected with the audience. The build to their match in Strikeforce quickly became a grudge feud, interest was so high in the back and forth tash talking during interviews that it was put in the main event spot.
The match delivered in the cage, a thrilling one round fight that saw Miesha be the first woman to escape the armbar and displayed a skill level that forever changed the perception of women's MMA being soley about pretty women fighting. Ronda became a star and a legitimate world class athlete, while Miesha gained a reputation for toughness for giving Ronda a fight she had to work to win and risking injury by refusing to tap to the armbar.
The dynamic between the two carried over into UFC, making compelling television as rival coaches on the Ultimate Fighter elevating interest in women's fighting in it's early days in the promotion. The feud solidified the star power of both of them, but it was Ronda who came away with the two wins, the better fighter and the biggest star in the sport while Miesha had to settle for a popularity and respect for being game and courageous but ultimately second place.
Two minutes to go in the fight with Holm and Miesha was again facing been on the wrong end of a gutsy but losing performance. She had not been hurt once in the fight and a dominate second round had seen her achingly close to finishing Holly on the ground with a choke, but Holly survived and Miesha came away instead with a 10-8 round on all scorecards.
Nevertheless, Holm with her boxing and kicks was outscoring her and had won all the other rounds. Miesha even if she won the fifth round would only earn herself a draw, she had to finish the fight and Holm was looking comfortable being able to pick Miesha off from distance the more the challenger tried to press the fight more.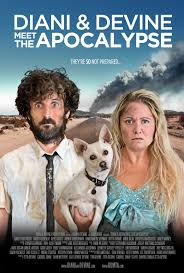 Sport is all about moments. Split second chances that if they go the right way can change the outcome of a single contest and sometimes even history. The majority of the time those chances fly tantalisingly close to hitting their spot but miss and drift off into the realms of "what if?" Occasionally an athlete grabs that moment and does not let go.
Miesha had to make one of those moments. The chance came as Holly extended herself throwing a jab at Miesha, the challenger took the blow and followed Holly's arm as she pulled it back towards herself, diving and tackling Holly by the waist and wrestling her to the ground. What followed put a bullet to the head of any argument accusing grappling as boring since one of the most dramatic scenes the sport has ever seen unfolded before a gripped audience. Holly fought to get to her feet and shake Miesha off, but the challenger rode her and fought for position.
The entire legacy of Miesha Tate's career lay in those seconds, if she didn't capitalise on having Holm on the ground she would forever be labelled as a good, popular fighter but always second best against the top, elite fighters of her division. If ever a fighter chased everything they ever dreamed of into a single move this was it, as she got her arms linked under Holly's chin and pulled with every strength in her body.
In that moment I saw an image I'll never forget, Miesha's face screaming out with exertion and desire believing the greatest moment in her career is in her grasp, while Holly's face right next to her betrays her realisation that she knows she is in trouble and seconds from defeat. That one shot should be immortalised in every sports photography collection, as it encapsulates everything of what is great about sport. The struggle that will always see one competitor attain the glory of victory and the other will suffer the heartbreak of defeat.

Holly wasn't done, she put everything into throwing Miesha over her shoulder but the challenger would not, could not allow herself to let go and on the ground she cranked back intent on driving the consciousness out of the champion and many shocked fans in the crowd and watching at home, even many who had never been Tate fans were sitting up and pulling along with her.
Holly was a champion to the last second, never surrendering with a tap, ever the warrior she instinctively threw punches as her mind blacked out.
Miesha's coronation was one of those emotional moments that only sport can provide, an amazing goosebump inducing point in time where an underdog had gone from being minutes away from possibly the end of her fighting career (certainly of any relevancy with regards the championship) to be the champion of the world. Her joyous celebration (interrupted for a moment as she knelt down to check Holly was ok) brought smiles and congratulations to all who'd followed her long career and respected her dedication and yes her guts and courage.

The outcome of this fight, just like Nate Diaz's upset victory in his slugfest war with Conor Mcgregor, empathised everything that is great about this sport. Naturally there was talk about the business implications potentially both good and bad, with emphasise on this night adding more casualties to Dana's list of big draws.
But while it is indeed the big names and superstars that bring in those monster buyrates on a single show, what is it that really what connects us to the sports we follow? Those unbroken streaks of the top elite fighters creates the unbeatable, superstar aura, but is that what really captures our imaginations? or is it the potential of those triumphant moments where the human spirit excels and becomes everything it could be? Surely that's why we come back, for those stories that regular everyday life lacks?
Miesha Tate Winning is Why We Watch
We watch warriors in that cage, extraordinary people who do what few people can. On Sunday we saw the very best of that. Champions fighting to their last breath, challengers achieving the dreams they've journeyed long and hard for, fighters stepping up to fight anyone at any weight and fighters proving the world wrong. Surely these are the moments of heroism that keep us coming back?
The landscape of UFC was changed dramatically on this night from how promoters and matchmakers would have ultimately expected and liked the direction to go. But what happens in that cage can never be counted on to go with the line of what's "best for business" because often those fighters have their own plans. And when they get there way that's when amazing things happen.
For those four fighters everything changed and we should all be excited for what happens next.
And I'm done waffling.
Til next time
Dazza