Again.  Again.  Again.  There's zero excuse for his limp dick this weekend.  All you wanted was your once a week 5 minute rogering.  But noooooo, he wouldn't do what Anderson Silva was willing to do.  And so you're now at work, frustrated, and you want to know what happened last week.  Well, here's what you missed:
ANDERSON SILVA HAS A PROBLEM WITH HIS PENIS
For FIVE FREAKING HOURS we sat and watched the Nevada State Athletic Commission bumble around, suspending this guy and that, and ultimately deciding that poor Anderson Silva's broken penis was not enough of an excuse for failing a drug test.  I hope one day they have to look at their loved one and explain why "these things happen to everyone."
SHINSUKE NAKAMURA IS BETTER THAN EVERY MAN EVER
Sean McGee, who is a national treasure to women with low self-esteem everywhere, did the best NJPW G1 Wrestling of Fun coverage of anyone who ever lived.  And the highlight was World's Greatest Man, NAKAMURA, being awesome.  Expect some truly awful stuff this week as Sean and I (along with a great Doctor and a Scotch Man) will be in NYC to finish the job Osama started. (Oh, edgy humor!)
DAZZA TAKES OVER HG.COM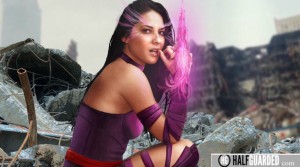 Darren Wadsworth, more affectionately known as DAZZA, was everywhere this week.  His piece on TOMMY TOE HOLD was spectacular and then he joined the lads at Comic Conversations to talk and talk and make Coughlin and his shit ass podcast look bad.
SPEAKING OF COMICS

Comic Conversations.  It talks comic books.  You should know this by now.  If you don't: you're an idiot.  Sometimes less is more so all we can say is: it's the single best comic book podcast on earth, no joke, and your life is less complete because you aren't listening.  Idiot.
BROCK LESNAR IS A COMPLETE MORON
uh, I didn't say it. He did! DON'T KILL ME, BROCK!!!
CAPTAIN AMERICA LOVES FREEDOM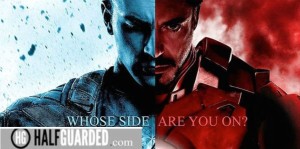 That's the basic takeaway from the (possibly legit) leaked Captain America Civil War trailer that was leaked.  It certainly seemed real enough.  And we here at hg.com tend to live in a fantasy land anyways, so we'll take it.
WHAT DO WE WANT? A UNION! (maybe)
Oh, yeah, the big story this week.  The one that got people talking and some people sweating: Why GSP is the only man who can form a UFC union.  And: why he should do it.
RONDA WROTE A BOOK? Well, not exactly.
But we reviewed it after already reviewing it.  This all makes sense if you want it to make sense.
HG.comAY, GAY, GAY
Jakey is gay.  You may have noticed this.  If not, read GAYS OF OUR LIVES and learn.  Maybe the most insightful and hilarious escapades of a midwest gay man you'll ever read.  Ok.  Not maybe: definitely.
BLINDSPOT, LUCIFER, stolen TV on display!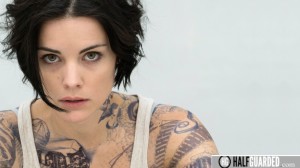 Somehow the two above pilots made it online.  A credible news source might shy away, afraid of angering Big Hollywood.  Not us.  We reviewed LUCIFER and BLINDSPOT.  Spoiler: Mike liked them both for homo and heterosexual reasons.
PRO FOOTBALL >>>> COLLEGE FOOTBALL
Disagree? You're wrong!
TOP TEN TUESDAY DEBUTS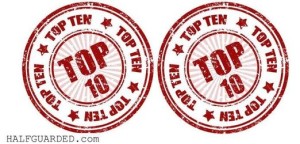 The worst comic book movies ever?  Sure.  This list is without fault or oversight.  And you suck if you disagree.
A Horse. Kicked a kid. In the face.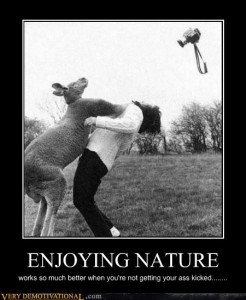 ARE YOU NOT ENTERTAINED?!?
Aaaaaand Coughlin did some podcasts

He complained about doing BJJ and ranted about whatever in the other one.  They aren't all winners, or in his case: ever.
There was a ton more, of course, so peruse.  Look.  Explore.  We might even push back.  And this upcoming week: more blockbuster awesome stuff.  Damn, it feels good to be a gangsta.